Phoenix Convention Center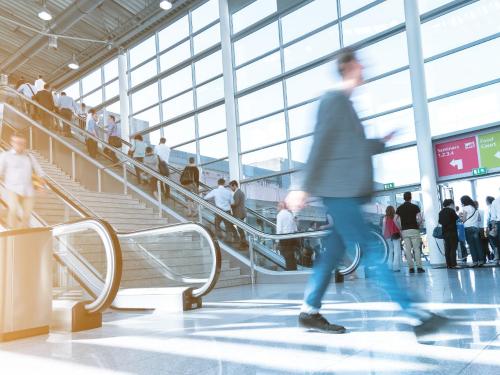 One of the top 20 convention centers in America is the
Phoenix Convention Center
with over 24-acres of business and performing arts space located in the center of downtown Phoenix. Opened in 1972, the convention center has nearly tripled in size since it first opened. The modern design concept is reflective of the Arizona landscape, giving visitors the feeling that they are walking through an abstract depiction of the Sonoran Desert. There are multiple exhibition halls, meeting spaces and stages where some of the largest consumer and theatrical productions in the country take place. Phoenix Convention Center is less than a mile south of Cambria Hotels Downtown Phoenix with five parking garages surrounding the property.
Comerica Theatre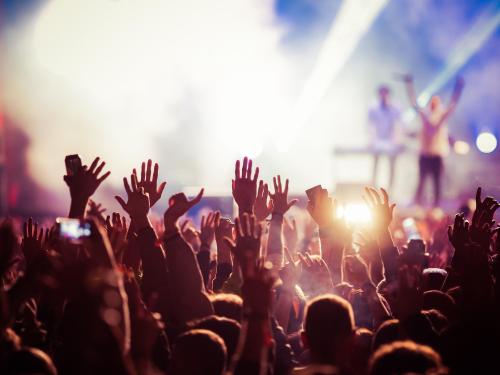 If you're looking for entertainment in downtown Phoenix, visit
Comerica Theatre
. The 5,000-seat performance venue has welcomed some of the largest music, dance, comedy and sporting acts around the country, including celebrity performers like Harry Connick Jr., Jerry Seinfeld, the Radio City Rockettes and Lana Del Rey. Comerica Theatre is located on Adams Street and 4th Avenue, just 10-minutes from the hotel. If you're looking to grab a drink before or after your show, head east along Adams Street, where you'll find several bars and restaurants serving sushi, burgers and craft cocktails.
CityScape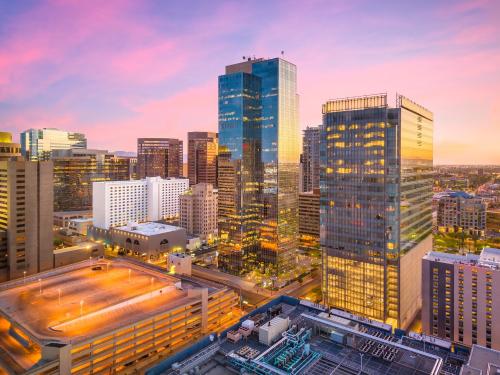 Desert Botanical Garden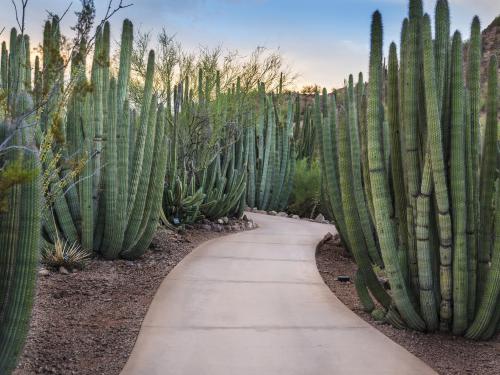 Unlike any other botanical garden in the world, the
Desert Botanical Garden
is where you can discover thousands of the Sonoran Desert's cactus, tree and flower species. 55 acres of cultivated outdoor exhibits present over 50,000 plants that can only be found in the desert southwest. If you happen to be traveling with family, there are special events curated for young visitors to play and explore in a specially designed outdoor garden. Culture lovers will appreciate the many plays, art installations and dance performances taking place throughout the year. Of course, if you have a green thumb, there are workshops, classes and tours that will help you cultivate a deeper understanding of the many species of plants that live and thrive at the Desert Botanical Garden.